YouTube Shorts are short 60 seconds or less videos on YouTube that feature an easy way to make content right off your phone. This new feature allows you to connect your "image or brand" to over 2 billion active users, has competitors such as TikTok and Instagram Reels, allows you to edit videos right off your phone with a segmentation feature that breaks up the video into different parts, and allows you to add music or other audio as a background sound.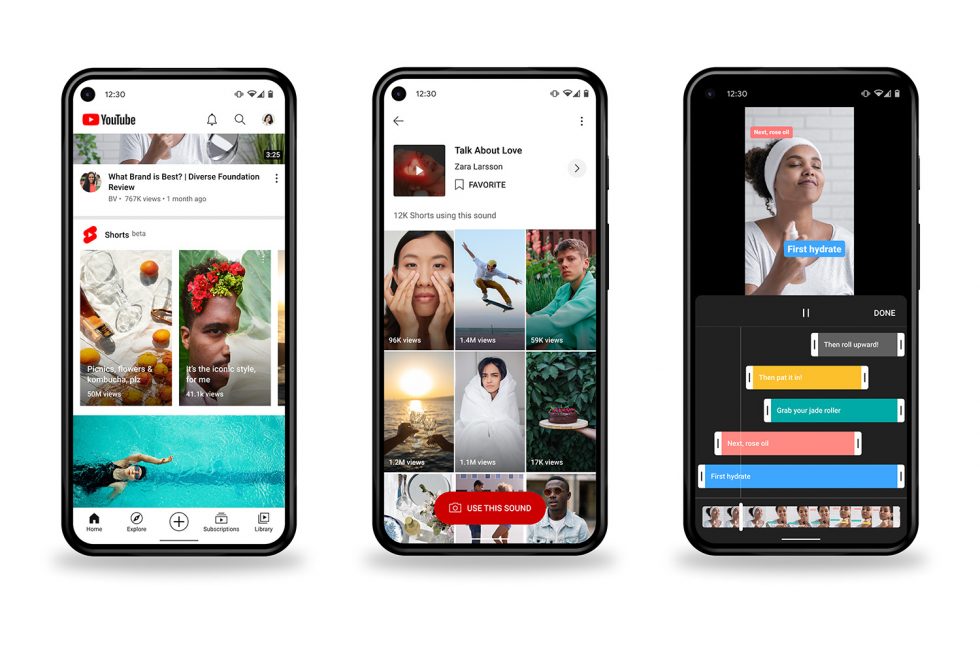 YouTube is slowly competing with TikTok and Instagram Reels thanks to the new feature of YouTube Shorts. Using the same format of a short 60 second video is the new trend with engaging audiences at all levels. The videos are very easy to watch, understand, and get the message the creator is trying to promote. There are YouTube Shorts about tutorials on cooking, or just fun DIY projects. Many companies are taking advantage of this marketing technique because this is similar to TikTok, capitalizing on this new format popularity and engagement opportunities. YouTube is a free platform to use and to post videos on which also a huge advantage because the average 30 second advertisement is around $120,000 on National Television.
A Brand that has taken advantage of YouTube's new feature
Red Bull has generated awareness and created a brand identity by using extreme sport event series or campaigns such as Red Bull Cliff Diving World Series, Red Bull Air Race, Red Bull Crashed Ice and stunts like stratos space diving project and stand out on its own. The company's marketing also includes multiple sports team ownership from Formula One teams like Scudera Alphatauri, to Red Bull Racing, and Football clubs like FC Red Bull Salzburg, New York Red Bulls, etc. It also has many celebrity endorsements through its record label Red Bull Records.
Awesome Promotion Videos for Red Bull using YouTube Shorts
Red Bull is known for its adventurous advertisements that involves extreme sports in the most beautiful places in the world. This brand was one of the first to realize the advantages of Shorts and with the company's image of extreme and eye-catching advertisements this was a perfect match. Since YouTube is completely free, Red bull is able to promote their image the same way they were spending millions of dollars for. Red Bull can also be paid by YouTube for their videos because the platform is paid through advertisements. This is a win-win situation for Red Bull because they are getting paid for promoting their product.
Examples of YouTube Shorts topics
Cooking
Travel
Nature
Extreme Sports
DIY Videos
Key Benefits and Takeaways
YouTube is making the right decision by creating their own version of Tik Tok because not only does it attract the attention of millions of users, but it also allows anyone the chance to create content right off their phone and be paid through YouTube. Having this feature can also spark interest in individual that use the app by learning factual information in quick, 60 second videos. These videos can also be a gateway for new subscribers to channels which will then benefit YouTube because of its advertisement-based income.