Instagram advertisements have been responsible for more than a billion user actions since the social media network started to provide advertising in 2015. And only last year, it more than quadrupled to 500,000 advertisers in just six months. Instagram advertising are ubiquitous across the app, including in users' feeds, Stories, Explore, and other areas, similar to Facebook ads. They resemble regular postings in appearance, but they are always marked as sponsored to make it clear that they are advertisements. Along with having more features than a typical post, they frequently include links, CTA buttons, and product catalogs.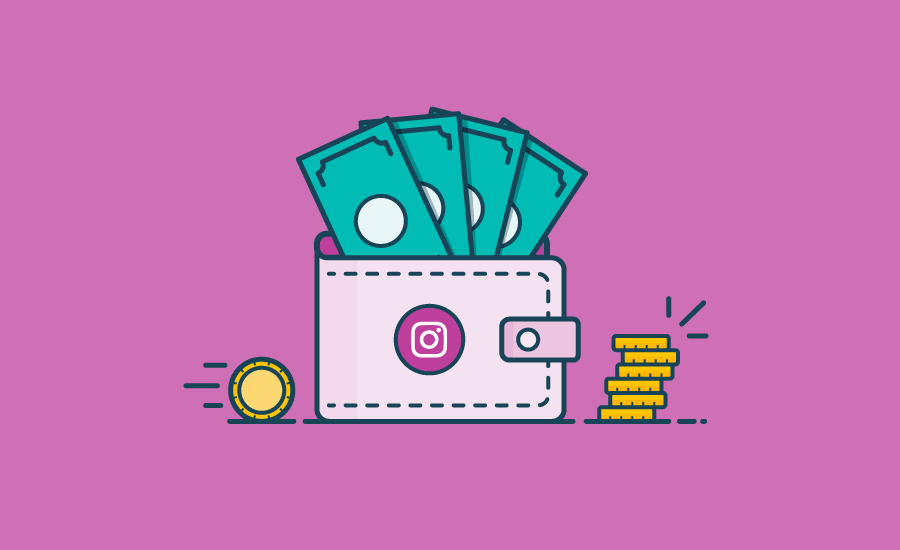 Cost of Instagram ads: The pricing is based on Instagram's ad auction and is based on CPC (cost-per-click) and CPM (cost per impression) values.
Instagram advertisements frequently have better interaction, which some marketers find, but this might cost them money. Leverage Consulting's CEO, Keith Baumwald, claims that Instagram advertisements are somewhat more expensive than Facebook ads. According to Baumwald, because the advertising is so precisely targeted, you can wind up spending as much as $5 per CPM.
Instagram Ad Features that you need to know:
You need to promote your Instagram Ad immediately from a mobile device: Typically, users use the Power Editor or Facebook's Ad Manager to develop Instagram story ads. However, you may mobile-boost a previously produced Ad post. This will make it simpler for you to grow your Instagram following. You may build an ad in Ads Manager using the options of Reach, Mobile App Installs, Conversions, etc. without logging into Facebook for this purpose. This is a great way to advertise your Instagram Ad.
Additionally, a promotion button will be put to the bottom of each of your postings. Once you click, a range of choices will be shown to you, including budget, promotion time, CTAs, destination URL, and more. Additionally, you have the option of running your advertisement as a video or a single picture.
 Make your ad's CTAs appealing: Similar call-to-action options are available in Instagram ads as on Facebook. The efficacy of Facebook's clickable CTAs is well known. However, Instagram's improved CTAs help to raise the efficacy of the Ad stories.
Additionally, the adverts are brief and are intended to be forgotten by the user. As a result, if you create an advertisement, be sure to add interesting material that will stick in the minds of the viewers. Your advertisement's wording should be legible and prominent with clear instructions on how to find you. A further focus is added by the CTA at the bottom of the Instagram story advertisement. As a result, make an effort to include large, beautiful writing on your CTA, such as "Swipe up to Shop."
Target the pain points of the prospects in your Ad at exact time:This adage perfectly describes your marketing plan. Seize the chance when it presents itself. When a person is reading one of your articles, you need to keep their interest. There is no turning back once they click on another ad.
Finding your clients' pain issues is the first thing you need to accomplish. Even if it's difficult, you may pinpoint and pinpoint them in order to draw in customers who require what you provide.
Make the advertisement focused on how your prospects might benefit from your product after identifying their problem concerns. This will enable you to receive a prompt response to your Instagram advertisement.
Types of Ad Features
Carousel ads
Collection ads
Explore ads
IGTV ads
Image ads
Carousel ads: Users can swipe through a collection of pictures or videos in carousel advertisements. With a call-to-action button or a swipe-up link that takes viewers straight to your website, they may show up both in the feed and within Instagram Stories.
This ad type is great for very visual brands, like those in the food industry, furniture sellers, clothing options, vacation destinations, car dealerships, etc. But they're not only for "sexy" businesses; they can also work to humanize your brand or show off your culture by showing the people behind your software or financial company.
Collection ads: Collection advertising are a hybrid of shopping and carousel ads. Advertisements for collections show off items straight from your product catalog.
Collection advertisements are ideal for e-commerce businesses since they let customers buy items right from the advertisement. After clicking the advertisement, users are sent to an Instagram Instant Experience Storefront where they can read more about the item and make a purchase.
Explore ads: In the Explore tab, where users find new content and accounts that are customized based on their Instagram usage patterns, explore adverts are displayed. It's a terrific area to get exposure since more than 50% of Instagram users visit Explore each month.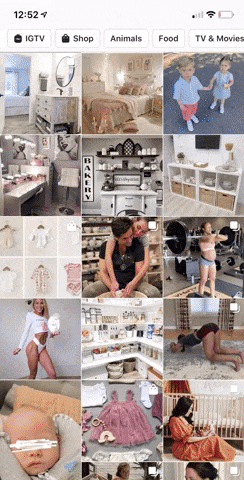 Instagram Explore advertisements don't show up in the Explore grid or the subject channels; instead, they are displayed when a user clicks on a photo or video from Explore. Explore advertisements enable companies to be displayed alongside culturally pertinent and trendy material since the content in users' Explore tabs is always changing.
IGTV ads: In 2020, Instagram unveiled Reels to the world. They are multi-clip films that range in length from 15 to 30 seconds and may be watched in Explore and the Reels page of an Instagram profile. They're a very engaging content format that might increase the number of followers for your company.
Image ads: Campaigns with strong visual information that can be encapsulated in a single image are best suited for image advertisements. These pictures may be produced using excellent photography, design, or illustration. Text may also be added to photos. For the greatest results, Instagram advises minimizing overlay text as little as possible.
Conclusion:
When picking Instagram for advertising you need to realize and understand the feature that they provide. In choosing these features you also need to look over the cost and the reach that will best suite you and your company needs.